Beaverton's Residential and Light Commercial Painting Contractor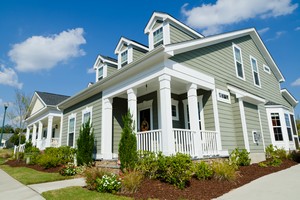 So if you are unsure which colors to choose or how best to protect your home or business from weather, contact Mountain Painting Company today. Call your local area painting contractor in Beaverton, OR!
Mountain Painting Company - Beaverton Painting Contractor
If you are in search of quality painting services in Beaverton, our team of experienced painters is here for you. From your request for a quote to the final walk-through, you can expect professionalism, clear communication, and quality workmanship. We are a local area company that is committed to taking the time to listen and assist. Let Mountain Painting Company use its expertise to suggest solutions that will work best for you. We are here to maximize your investment and produce results that will last.
Beaverton Interior Painting
By hiring Mountain Painting Company, you can rest assure that our Beaverton Painters will give you a high quality paint job will survive the hot summers and cold winters without blistering, cracking or peeling. It will also properly seal your home or office's interior from moisture, mildew, dry rot, termites and other damaging environmental factors.
Save your time and do not tackle a big, daunting interior painting project on your own. Let the expert Beaverton house painters at Mountain Painting Company handle it for you. Call today for your free quote today.
Interior Painting
Home Painting
Exterior Painting
Residential Painting
Light Commercial Painting
Office Painting
Wallpaper Removal
Pressure Washing
Staining
Fence Painting
Cabinet Refinishing
Beaverton Exterior Painting
Beaverton exterior paint serves two functions: protection and aesthetics. A good coat of exterior paint that is properly applied will keep the damaging rays of the sun and moisture away from the surface of your Beaverton home, therefore protecting it from damage caused by these outdoor factors. The second purpose, aesthetics, is the art of applying exterior paint in a way that increases the beauty and property value of your Beaverton home. It is the job of Beaverton house painters to properly prepare the surface of your home and apply the exterior paint in order to provide both protection and beauty.
We will paint the exterior of your house with the highest quality paints. We use only the top rated and trusted brands of exterior paint like Sherwin Williams which offers proven effectiveness against sun, rain, mildew, chipping and peeling. We also ensure that your Beaverton exterior painting project gets serious attention to detail so that you get the quality, professional results that you expect and deserve.
Reviews & Testimonials on Mountain Painting Company in Beaverton, OR
"Mountain Painting saved the day. As I mentioned, we hired another painting contractor to paint our downstairs bathroom. This other painter made a mess of the room. I called Dave Mountain and he was able to work me into his schedule.

They were just really good at what they did. They came in, did the job and left in a timely manner. I guess their pricing was fine. Other people gave us estimates and these were the nicest. They did the job, that's why we went with them. They came when they said they would."
"Dave was easy to work with and responsive. His crew was prompt, professional and friendly. They seemed to really care that we liked the finished product. This was our first time hiring professional painters, so it felt pricey, but their quote was almost exactly the same as another bid we received, so rates seem competitive. We would hire them again!"
"ROCK STAR good! I was super impressed with the customer service & quality of work done. Honestly, no need to look any further.

Dave was a random find on Angie's List, for us, and we really lucked out when we found him. He is super professional and great to work with; he responded to emails quickly and kept us updated on scheduling. His quote was detailed and right on target with the other estimates we got for our project. He made a couple of great suggestions for items we weren't sure on (gel stain for some beams in our vaulted ceiling, for one) His crew was polite, professional, cleaned up after themselves, and did a BEAUTIFUL job on our home. I will be reaching out to him for our next painting project, as well as recommending him to friends and neighbors!"