Tualatin Painting Contractor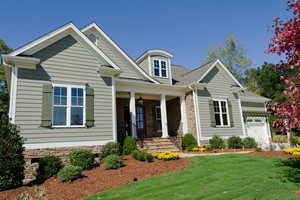 One of the essential tasks that you will need to take care of, as a home or business owner, is finding the right Tualatin painting contractor to take care of your service needs. At Mountain Painting Company we take this line of work seriously and it shows in the superior quality results that we are able to deliver. Never settle for less than the best in workmanship and customer service when it comes to your painting work, or any work that you do. Give us a call today and let us show you all that we can do for you.
The good news also, is that we do it all; from interior to exterior painting to residential and light commercial work, we have got you covered. You want your home or business to look its best, this is what makes the first impression and enables you to actually enjoy being in the space. This also means not settling for less than professional painting contractors who are more interested in lining their pockets then painting your walls. Make sure you get quality and value in order to make the most of your painting service needs.
Mountain Painting Company – Tualatin House Painter
We also take customer satisfaction seriously which is why we never settle for delivering less than 100%. Of course, as the consumer, you should never settle for being anything less than 100% satisfied in order to protect your investment. When you work with the crew here at Mountain Painting Company, you quickly come to realize what makes us the number one choice in the area. In order to get high quality results without compromise, call on the name that makes the job count!
Tualatin Exterior Painting
We are proud to be able to deliver to you the finest in exterior quality service work; the exterior of your building is what makes a first impression but also helps to protect the structure from the elements. In other words, your Tualatin exterior painting project should be as high quality in performance and functionality as it is cosmetic beauty. Yet too many home and business owners get tempted by a super discounted price and end up with a paint job that is inferior, at best.
Interior Painting in Tualatin
Keep in mind as well, that the interior paintwork is about so much more than just getting your home looking pretty. You want to create a cohesive look and have quality paint that will not chip, peel, crack, bubble or otherwise end up looking shoddy over time. Trust in the team here at Mountain Painting Company and you can feel good knowing that we will provide you with the best in quality for all of your interior painting services in Tualatin.
Reviews & Testimonials on Mountain Painting Company in Tualatin, OR
"The house looks great! We are so happy with the color selection and really impressed with how the entry way turned out. Everything turned out amazing and we really enjoyed working with you and your staff. They really went above and beyond & I really appreciate how accommodating they were with the kids being here."