Pearl District Painting Contractor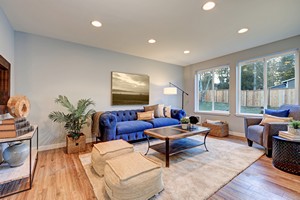 Among the tasks that you have to address, as a home or business owner, is the need to locate the best Pearl District painting contractor to take care of your service needs. So you will be glad to know that you have found the right solution here at Mountain Painting Company, a company that cares about taking care of your service needs. We look forward to working with you and providing you with the best workmanship for the finest in superior quality results.
So you will probably also like knowing that we are able to address your need for residential and light commercial, as well as interior and exterior work. It can be easy to get fooled by someone who claims to offer high quality results but at a deeply discounted price, only to end up disappointed with the results. When you work with us you get superior workmanship and customer care at a more than affordable price. So give Mountain Painting Company a call today and let's get started.
Mountain Painting Company – Pearl District House Painter
We make it a point to work with each client one on one in an effort to really provide you with the service you want. This means listening to what you hope to achieve and discussing with you the options that you have for colors and other details of the job. We also invest the care into the prep work before painting that makes all the difference for long term results – plenty of contractors skip this part because you may not even realize what they've done for months to come. Let our pros here at Mountain Painting Company provide you with the quality work that you need.
Pearl District Exterior Painting
The exterior of your building is what makes the first impression and adds to, or detracts from, your curb appeal. Of course, the paint on the exterior of your building is also what acts as a barrier and helps to protect your home or business from the elements. So while it is certainly about aesthetics and cosmetic looks, it is also about performance. Our exterior painters in Pearl District care as much about protecting the outside of your building as you do and that shows in the results that we get.
Interior Painting in Pearl District
Of course, the painting for the inside of your building is just as essential. Let us work with you to select just the right colors; those that you can live with and that do not end up being trends that you have grown tired of in less than six months. For all of your Pearl District interior painting service needs, let the pros here at Mountain Painting Company take care of you.
Reviews & Testimonials on Mountain Painting Company in Pearl District, OR
"Everything looks gorgeous! They were perfection on all levels!"
"Fabulous!! Dave is awesome!! He was available at all times if questions came up and his team did phenomenal work...I am extremely picky and the job came out better than I could have imagined!! On time, good response...would totally use his services again!! My new house looks amazing!! Veteran owned company...Support our troops!!"