Are You Looking for a Portland Painting Contractor Today?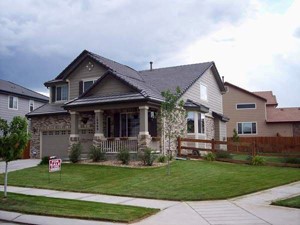 Dave Mountain started Mountain Painting Company after successfully working for over 20 years in the paint Industry. With one idea at the center of our business motto, our mission is to provide the highest quality contractor experience, while providing real value and enjoyment out of your home improvement project! Being a very small company allows your Painter to focus our attention on you and your needs.
Mountain Painting Company is licensed and insured. We only employ experienced and professional Portland painting contractors. We provide only the best quality paints, craftmanship, and customer service. Your project is not finished until you are 100% satisfied. Call your painting contractor in Portland, OR!
Mountain Painting Company - Portland Painting Contractor
Mountain Painting Company is extremely committed to providing an outstanding experience during the painting of your Portland home. Every attempt will be made to work within the time constraints and expectations you have for the completion of the painting. Our Portland painters will work in sections of the home to allow as much usability as possible during the painting of your home. Our Portland painters will keep your home clean during the process and will leave it as clean or cleaner than when they started. This happens by attention to detail in masking the home for painting and being respectful of cleanliness when we are finished.
Portland Interior Painting
Starting an interior painting project in your Portland home is a great, inexpensive way to update your home without having a big remodeling project. Portland Interior Painting can be a huge task, and to achieve painting success the job needs to be done right.
An excellent interior paint job requires more than just a brush and a bucket of paint if you want to get good looking results. So call the experts at Mountain Painting Company to get a free quote on your next interior painting project.
Interior Painting
Home Painting
Exterior Painting
Residential Painting
Light Commercial Painting
Office Painting
Wallpaper Removal
Pressure Washing
Staining
Fence Painting
Cabinet Refinishing
Choosing Color for Your Portland Home
Most of the time, people need not need to be technical about color combinations or ideas for their Portland home. If you want to avoid the common color schemes you see in other homes, you need to think about the effect you would like the room to have in the house. Then find the best color that will fit feeling like the following ideas.
If you want your house or one of your rooms to give a calming effect, the colors that you have to choose are the nature colors especially green. Aside from the calming color of green, another color that can free you from your stress is the color blue. Just like what the color of sea water can do, the blue color in your home can also make you feel as relaxed as you do at the beachside.
Reviews & Testimonials on Mountain Painting Company in Portland, OR
"I highly recommend Mountain Painting Company! Their highly personable and professional team members did an exquisite and thorough job painting the ENTIRE interior of our house. To boot, they completed the job on time as stated, which is remarkable considering the house was fully occupied and furnished. Dave, the owner, oversaw each of the rooms/areas and had helpful suggestions to maintain a classy design throughout. Wouldn't hesitate to hire again."
"I feel so fortunate to have Dave's Mountain Painting take on our exterior painting project. Our house looks fabulous and Dave and his crew were really great to work with. He's the ultimate professional: he truly listens, is super responsive and keeps his word. I also appreciated that he was so respectful of my time and made it easy to meet. His crew was so nice and committed to getting the job done Fabulously. I will definitely be telling all my friends about these guys."