West Linn Painting Contractor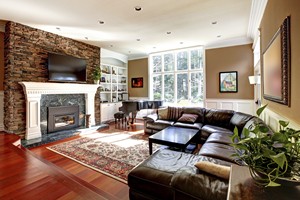 So if you are unsure which colors to choose or how best to protect your home or business from weather, contact Mountain Painting Company today. Call your local area painting contractor in West Linn, OR!
Mountain Painting Company - West Linn Painting Contractor
Are you unsure of which colors to choose? Then call Mountain Painting Company today. As your West Linn area painter, we can assist you in choosing the right color(s) and finishes for your project. Our local area company is committed to providing the community with the highest quality results. We strive to exceed our customers' expectations every time. Our staff shows up on time and prepared to finish your project with beautiful results that last years to come.
West Linn Exterior Painting
By hiring Mountain Painting Company, you can rest assured that our West Linn Painters will give you a high quality exterior paint job will survive the hot summers and cold winters without blistering, cracking or peeling. It will also properly seal your home or office's interior from moisture, mildew, dry rot, termites and other damaging environmental factors.
Save your time and do not tackle a big, daunting exterior painting project on your own. Let the expert West Linn exterior painters at Mountain Painting Company handle it for you. Call today for your free quote today.
Interior Painting
Home Painting
Exterior Painting
Residential Painting
Light Commercial Painting
Office Painting
Wallpaper Removal
Pressure Washing
Staining
Fence Painting
Cabinet Refinishing
West Linn Exterior Painting
West Linn exterior paint serves two functions: protection and aesthetics. A good coat of exterior paint that is properly applied will keep the damaging rays of the sun and moisture away from the surface of your West Linn home, therefore protecting it from damage caused by these outdoor factors. The second purpose, aesthetics, is the art of applying exterior paint in a way that increases the beauty and property value of your West Linn home. It is the job of West Linn house painters to properly prepare the surface of your home and apply the exterior paint in order to provide both protection and beauty.
We will paint the exterior of your house with the highest quality paints. We use only the top rated and trusted brands of exterior paint like Sherwin Williams which offers proven effectiveness against sun, rain, mildew, chipping and peeling. We also ensure that your West Linn exterior painting project gets serious attention to detail so that you get the quality, professional results that you expect and deserve.
Reviews & Testimonials on Mountain Painting Company in West Linn, OR
"This is the best experience I have had with a painting company in as long as I can remember. I will use them again and again and recommend them every time I have a chance."
"We had a very positive experience. Everyone that we interacted with was incredibly knowledgeable and professional. The team was reliable and always on time. Dave was always prompt in response to our queries and was clearly very invested in the work. Most importantly, the painting looks amazing. The entire experience far exceeded our expectations. We would not hesitate to recommend them."