Choose the Best Lake Oswego Interior and Exterior Painter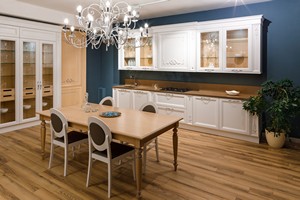 So if you are unsure which colors to choose or how best to protect your home or business from weather, contact Mountain Painting Company today. Call your local area painting contractor in Lake Oswego, OR!
Mountain Painting Company - Lake Oswego Painting Contractor
Looking for a quality painting company in Lake Oswego, our team of experienced painters is here for you. From your request for a quote to the final walk-through, you can expect professionalism, clear communication, and quality workmanship. As a highly-rated painting company that services Lake Oswego, Mountain Painting Company knows what it takes to transform the appearance of your home or business. We have the experience and knowledge to provide you with the highest industry standards.
Lake Oswego Exterior Painting
By hiring Mountain Painting Company, you can rest assure that our Lake Oswego Painters will give you a high quality exterior paint job will survive the hot summers and cold winters without blistering, cracking or peeling. It will also properly seal your home or office's interior from moisture, mildew, dry rot, termites and other damaging environmental factors.
Save your time and do not tackle a big, daunting exterior painting project on your own. Let the expert Lake Oswego exterior painters at Mountain Painting Company handle it for you. Call today for your free quote today.
Interior Painting
Home Painting
Exterior Painting
Residential Painting
Light Commercial Painting
Office Painting
Wallpaper Removal
Pressure Washing
Staining
Fence Painting
Cabinet Refinishing
Lake Oswego Exterior Pressure Washing
For types of dirt that are extremely difficult to remove, Lake Oswego Pressure Washing or power washing is considered as the most effective method of washing them away. The reason is that power washing cleans surfaces using power, chemicals, and heat. With these three properties working together, you can practically clean any type of surface as fast as you possibly can. Pressure washing breaks the bond between the surface and any type of dirt, be it grease, mud, dust, grit, ink, and stains. It's the most effective and most efficient cleaner device since it works on both the physical and the molecular level.
Pressure washing is most useful once the winter is concluded and has paved the way for springtime. Due to the winter months, accumulated dirt of many kinds is latched into the garage, the driveway, the car, the roof, and the walls. Some of these are very difficult to reach, and since pressure washing uses a power washer hose, you can reach even most hidden nooks and crannies as long as you know how to use it.
Reviews & Testimonials on Mountain Painting Company in Lake Oswego, OR
"Great! Dave Mountain told me they would take care of everything except the electronics disconnection, and he was true to his word. Dave recommended Benjamin Moore paint products. We selected the finish and colors and Dave included the paint in his price. The painting was two coats brushed and rolled on all surfaces. The painters, brothers Arturo and David, were excellent. They were skilled and efficient, went about their work methodically and finished up in four workdays. All woodwork was sanded and cleaned before painting. Everything was masked and protected. The trim lines were sharp and clean. Best paint job ever. Well worth the money."
"We had another contractor install new high end interior doors, window trim and baseboards, when it became apparent that the contractor would not be spraying the new woodwork but wanted to brush or roll it (not the finish we were looking for) we called and got several bids for painting. We selected Mountain Painting and they were able to schedule quickly due to a change in schedule for another job. Dave's crew were highly professional, engaging, funny and a pleasure to deal with. They covered all areas with plastic and tarps to avoid overspray. They sanded down the primer that came on the doors and trim (it was very rough) , re primed everything , painted two coats of high quality paint, then trimmed the walls around the doors, window trim and baseboards to make PERFECT tape/paint lines. I would HIGHLY recommend these folks and will definitely use them in the future. Plus as a veteran this being a veteran owned business was the icing on the cake."
"Mountain Painting did great! Dave arrived exactly on time to take a look around to provide a quote and sent it within a couple days. After that, we decided to schedule a couple days for the crew to come out. My husband already had a couple days scheduled off from work and it worked with their schedule as well. The painters arrived at exactly 8 am which was their start time. They were able to put (2) coats of paint on and finish the job in one day. They even went back over and touched up any paint drips that made it onto the molding and fixed them with our trim paint. Everything looks fantastic and we were so happy we didn't have to try to maneuver ourselves up the stairs with a ladder."