Deck & Fencing in Portland Area
Any Portland Area Deck and fence requires maintenance to withstand the outside elements. A good quality stain and sealer should be applied to your deck and fence for extra protection. Deck and fence staining will give you peace of mind and help you avoid costly wood repairs in the future.
Our expert Portland Area deck and fence contractors will ensure your deck and fence does not suffer further damages by using top quality wood stains and sealers to protect the wood. The key to long lasting and successful staining is maintaining the finish and proper cleaning.
Our Portland Area deck and fence staining contractors will stain, seal and protect your deck from the harsh extreme weather. Don't wait until it's too late! Call your Portland Area Painter from Mountain Painting Company today for a free estimate on your next deck and fence project.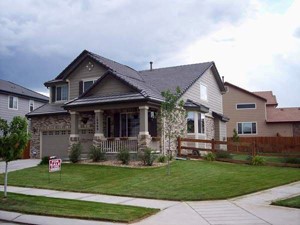 Need Help? Give Us A Call We Are Here For You!
Our Deck & Fencing Services Provide:
Deck Staining
Deck Sealer
Deck Protection
Deck Refinishing
Fence Staining
Fence Sealer
Fence Protection
Fence Refinishing
Pressure Washing
Wood Repair
Mildew Protection
Wood Rot Repair
We Provide Deck & Fencing in the Following Areas:
Why Portland Area Should Hire Us For Their Deck & Fencing
When you choose Mountain Painting Company you are choosing a painting company that will always deliver top, quality results. We strive to exceed the customer's expectations every time. Our Portland Area painting contractors always show up on time, prepared to finish your project efficiently, with amazing craftsmanship, and keep you in budget. Our painting contractors will follow up and communicate with your preferred method of contact. We respect and will keep your home or office clean and respect your privacy. Most important of all, we are courteous and honest.
Recent Articles
Limiting Wood Rot Damage on Your Deck

Every homeowner will probably have to battle with wood rot at some point. Catching wood rot early is crucial because a prolonged period of wood rot can diminish your home's structural integrity, so h […]

Make Your Deck Last Forever with Proper Deck Cleaning

If you've inherited or built a Beaverton, Oregon deck, you can expect it to endure for just about forever so long as you keep it taken care of properly. Many homes' sport decks that are several decad […]