Bethany Painting Contractor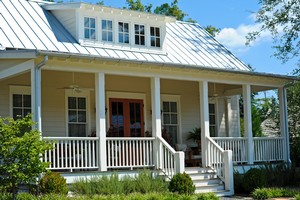 When you are in need of a professional to take care of your need for Bethany painting contractor services, the only name that you need to know is Mountain Painting Company. We take great pride in the services that we offer and the superior quality results that we get. So you will feel confident knowing that you are getting the very best in quality workmanship and customer care when you make the smart choice as a homeowner to work with us. The best part is that we offer light commercial work as well as residential, so you are always taken care of the way that you should be.
You will also be glad to know that we can take care of your need for both interior and exterior paint services. So don't take chances when it comes to taking care of the look and overall condition of your home or business. Our professional painters want to help you make the best first impression, increase your curb appeal, enhance the overall property value of your home and simply enjoy the feeling you get from seeing a well-cared-for space.
Mountain Painting Company – Bethany House Painter
We are known for our ability to deliver top quality results and deliver 100% when it comes to customer satisfaction. We don't just aim to meet your expectancy, we strive to exceed your expectations, each and every time. With the Mountain Painting Company name you get reliability, efficiency, precision and skill because we genuinely care about the work we do and the results we deliver to each and every client. The bottom line is that we treat you with the same professionalism and care that we would want to be treated with ourselves.

Bethany Exterior Painting
Think about just how important quality painting is for the exterior of your building; this is what enables you to make the quality first impression that you want to. Settle for cheap, inferior work and you end up with paint that peels, cracks, blisters or just doesn't look like it was done by a professional exterior painter in Bethany. However, a high quality paint job will ensure that your home or business not only looks good but that it is protected from the elements and other factors. So give us a call right now in order to get your free estimate.
Interior Painting in Bethany
Let's not overlook the importance of taking care of a proper interior paint job; this is about more than just looking good. For one thing, the color you choose and the quality of the paintwork will enable you and your family to truly enjoy being in the home. If you are painting your business, the same holds true for the enjoyment of your staff or potential customers. Give us a call today for all of your Bethany interior painting service needs.
Reviews & Testimonials on Mountain Painting Company in Bethany, OR
There are currently no reviews or testimonials for Bethany, OR. Check back soon!