Alameda Painting Contractor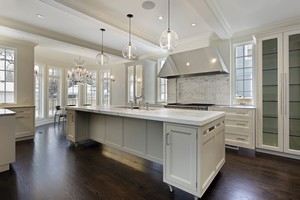 Looking for a professional that can help you with your need for Alameda painting contractor services? Well, then you will be glad to know that you have made the right choice already by searching out the crew here at Mountain Painting Company. We take this line of work seriously and that is evident in the work that we are able to do and the results that we can provide for every one of our clients. Give our professional painting contractors a call today in order to find out more.
This means that we take care of residential and light commercial, in addition to offering the best in interior and exterior work. Don't settle for just the first name that you come across or for a quote that is too good to be true – you will either get surprise charges once the work is complete or end up with results you do not like. The object is to get long term results that provide you with quality that you can actually see, for years to come.
Mountain Painting Company – Alameda House Painter
Part of being number one is about finding out what exactly it is that our clients want and need. Too many so-called pros just end up bullying clients into getting services or colors they don't want because it is in the best interest of the painter, not the client. We focus on painting your walls while other not-so-professional painters worry more about lining their pockets. The Mountain Painting Company will show you in person what a difference it makes to work with the best.

Alameda Exterior Painting
When you look at the outside of your home or business right now, what do you think of it and what does it seem to say about you? Now, the most important question, is this the type of impression that you want to make? Our Alameda exterior painters help you get the superior quality paintwork that you need in order to get the results you want which means stunning good looks and high quality performance. Don't take chances when it comes to the work that goes into the upkeep of your home or business.
Interior Painting in Alameda
We will also provide you with the best painting work you can get for the inside of your commercial or residential space, too. Not to mention, we also address essential services like pressure washing and cabinet refinishing. When it comes to getting the Alameda interior painting services you need, trust in the team here at Mountain Painting Company to offer you the finest in superior quality results.
Reviews & Testimonials on Mountain Painting Company in Alameda, OR
There are currently no reviews or testimonials for Alameda, OR. Check back soon!