Forest Heights Painting Contractor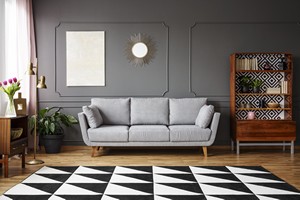 You will probably realize quickly that you are going to need a professional to help you with your need for Forest Heights painting contractor services. You will be happy to know that you have already found the best possible answer there is right here with Mountain Painting Company. When you work with us you will immediately see the difference it makes to work with a true industry professional to take care of your work. So don't take chances or settle for less than quality work when it comes to the work that goes into your home or business.
You will also be glad to know that we address your need for both interior and exterior painting, as well as residential and light commercial. Too many people who have not worked with a professional painter before do not know what to look for and end up getting a not-so reputable painter that leaves work that just has to be fixed by a true professional, at a later date. Let us show you in person what a difference it makes to get the best in quality for the paintwork that you need to be done.
Mountain Painting Company – Forest Heights House Painter
Another thing that really sets us apart is just how seriously we take our job when it comes to offering the best in customer satisfaction. We are not 100% satisfied with the job until you are and you should never work with anyone who doesn't stand by their work in this manner. Call us today to find out more about all that we have to offer you here at Mountain Painting Company including pressure washing and decks and fencing.
Forest Heights Exterior Painting
When most people think of painting they think of the interior walls and how that impacts the overall décor. The truth is, your Forest Heights exterior painting is what helps your home or business make the best first impression and also helps act as a barrier against the elements. So, this is about performance as much as it is aesthetics. Don't get tempted by a deeply discounted price only to end up disappointed in the results you get – remember the old adage you get what you pay for. We offer high quality results for a more than reasonable price.
Interior Painting in Forest Heights
That doesn't mean that your interior painting is less important. We will work with you to pick just the right colors that will withstand the tests of time and avoid color fads that you will be tired of in less than a month. So, when it comes to your interior painting needs in Forest Heights, give the experts here at Mountain Painting Company a call.
Reviews & Testimonials on Mountain Painting Company in Forest Heights, OR
There are currently no reviews or testimonials for Forest Heights, OR. Check back soon!