The Best Exterior Colors to Paint Your Portland Area Home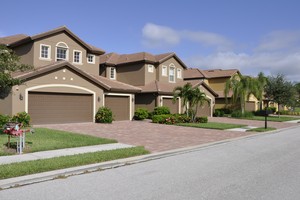 So, it's that time once more: Your exterior paint job has worn down, and it's time to slap on a fresh coat. Don't get too hasty, though: It would be well worth your time to consider what color scheme would be best for your home's exterior. Need some ideas? If so, just read on. This article will give you some great suggestions for what color might be best for your Portland area home's exterior.
Chocolatey Brown
If you're looking for a rich, dark color scheme that isn't quite as bold (and perhaps even unbecoming) as black, then you should consider a dark, chocolatey brown. This color will hide exterior dirt while giving your home a timeless look that you'll always be happy to admire.
Creamy White
Maybe you're not looking for something so dark. Maybe you're looking to give your home a brighter, cheerier look. If that's the case, then you need to look far away from brown – as far as a nice creamy white. This clean color will work well with many different shutter colors, making it a great choice for those looking to decorate.
Neutral Gray
On the other hand, you may not be interested in an exterior color scheme that swings so far in either direction. Maybe, instead, you'd be happy with something somewhere in the middle. In that case, you'll find everything to love in a neutral gray, which is timeless and easy to pair with other colors.
Happy Yellow
We don't have to be so cautious when considering new exterior colors. After all, a home can be a statement of who you are, and if you want to present yourself as a bold and energetic kind of person, you might want to paint your home something bright and unexpected such as yellow.
Dark Navy
Dark navy is another bold choice for your home. Unlike yellow, however, navy errs on the more muted side. It's also easier to pair with other colors, making navy a great choice for someone looking to be bold yet practical.
Call Mountain Painting for Your Exterior Painting Needs
Did you find the perfect color on this list? If so, don't hesitate: Call Mountain Painting Company today. Our staff has the experience and the resources to offer top-rated exterior painting services that will have you marveling at your home's beautiful new color for many years to come.
Contact Us Today
If you are looking for Painting tips from a Painter in the Portland area, then please call 503-505-4091, or complete our online request form.