Get Your Portland Area Home Autumn Ready with These Great Paint Schemes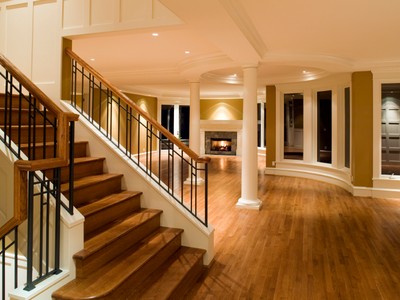 Autumn is on its way. Now is the time we all need to start getting ready for the food and fun that come with this time of the year. If your home happens to be where people go to enjoy that food and fun, you need to get your home ready for the fall as well.
A great way to prepare your Portland area home for the fall is to give it a fresh coat of paint. To make your home match this time of year, you need to be thoughtful about the color scheme you opt to get. If you're looking for ideas for your home's fresh interior paint scheme, then just read on:
Burnt Orange
One of the most iconic colors for autumn is orange. Reminiscent of pumpkin patches and fiery autumn leaves, this color IS fall. If you're looking to paint your home in shades of orange, you should opt for burnt orange. This color offers a beautiful fall look while also taking the edge off a pure orange look that might otherwise leave your home looking somewhat carnivalesque.
Charcoal
Maybe you're not interested in such bright colors -- even when those colors have had their edge taken off. If that's the case, you need to look into getting a more neutral color such as charcoal. This color will keep your home from standing out too much while also giving is an undeniable fall look.
Beige
When you paint your home for a particular season, you need to keep one thing in mind: the rest of the year. While some colors will get your home looking ready for one particular time of year, you need to make sure those colors will also work the rest of the time. If you're looking for a timeless (and seasonless) color, you need to look into beige for your next paint scheme.
Ruby Red
So far, we've been pretty middle-of-the-road with our suggestions. While a tame paint scheme may work for many, you might find yourself yearning for something with a bit more pop to it -- something truly bold and eye-catching yet still fall-appropriate. If you're looking for a paint scheme that fits that bill, you need to look into getting a bold ruby red paint scheme for your home.
Call Our Painters in Portland area for Your Fresh Fall Paint Scheme
Did you find the perfect color for your home? If you did, don't delay: Call Mountain Painting Company today. Our painters in the Portland area offer quality work that will get your home looking its absolute best in time for the autumn months.
Contact Us Today
If you are looking for Painting tips from a Painter in the Portland area, then please call 503-505-4091, or complete our online request form.