Limiting Wood Rot Damage on Your Deck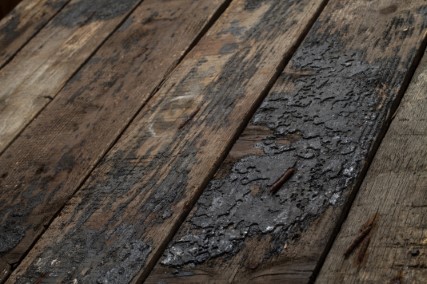 Every homeowner will probably have to battle with wood rot at some point. Catching wood rot early is crucial because a prolonged period of wood rot can diminish your home's structural integrity, so hiring a Lake Oswego painter to inspect your deck periodically is a wise decision. If wood rot is detected, your painter can perform wood rot repairs so that your deck remains in good condition for years to come.
What Causes Wood Rot?
Wood rot develops when fungi excrete digestive enzymes that disintegrate wood. Dew and rainwater collect in holes that the wood rot causes, and this excess moisture draws bacteria, which continues the rotting process in the wood.
Why Is Your Deck Rotting?
Debris Accumulation – As debris, such as leaves and other organic material, gathers between deck boards and begins to decompose, the fungi and bacteria that are eating the debris will then begin rotting the deck boards.
Termites – Even treated wood may become susceptible to termites, and their presence can quickly spell trouble for your deck if they are not eradicated swiftly.
Weather – As the weather warms, wood expands, and as it cools, it contracts back to its original size and shape. This continual process year to year can cause extensive wear and tear, including cracks in the wood's coating. If melted snow infiltrates the deck's cracked coating, moisture can become trapped within the wood, and wood rot can occur.
Stagnant Water – A slightly slanted deck can collect water in one location, and if the water remains in this spot, wood rot will ravage the wood exposed to the standing water.
Untreated Wood – Untreated wood has no protection against heat and moisture, allowing fungi and bacteria to dissolve the wood of your deck.
How Do You Prevent Wood Rot?
Discard rotting wood.
Hire a painter to apply a wood sealant with a fungicide to your deck.
Add a roof overhang over your deck to keep it as dry as possible.
As soon as you notice signs of wood rot, contact an experienced Lake Oswego painter like Mountain Painting Company because waiting to repair your damaged deck could lead to expensive repairs and even the complete destruction of your deck.
Contact Us Today
If you are looking for an experienced interior painting contractor in the Portland Metro area, please call 503-505-4091, or complete our online request form.