Plan An Interior Painting Project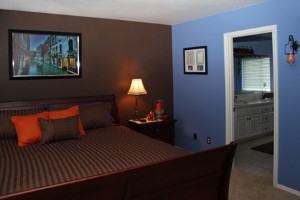 An interior painting project takes some planning. If you have never worked with a professional painting contractor before, you want to be ready for the project before the big day arrives.
It always helps to have a good plan whether it's interior painting or some other home improvement project. Start your project off right with these tips from our pros at Mountain Painting Company, a local Portland, OR contractor.
Think About More Than Paint Colors
There will be many things to consider in order to make your Portland interior painting project successful. Consider these things and then make them a part of the plan:
Length of time it takes to paint your interior
What type of budget you are working with
What type of texture and contrast for the walls
What type & quality of paint will be used
What services your painting contractor can provide
Be Ready To Ask Your Painting Contractor Questions
There are several things you want to know from a potential Portland painting contractor. Your interior painting will need to be done by a qualified house painter.
You'll also want to know what extras they can handle. If you have to call in other contractors, it may cost more. Here are a few things you will want to know from a painting contractor:
Licensing
Worker's Comp Insurance
Liability Insurance
Years in the painting industry
Do they spray, roll, brush, or all
Can they fix drywall damage or woodwork
Do they move furniture and belongings
Do they wear shoe covers and protect the home
Can they help with color selection
What brand, quality, and type of paint they use
Ask for references
By knowing what to expect upfront from a painting contractor and the interior painting project, you won't be riddled with surprises. Our professionals at Mountain Painting Company wish you the best of luck.
Dip a rag in a mixture of water and vinegar. Wipe the rag on the walls to fully remove the last traces of adhesive. Once your walls are dry, they will be ready to receive a fresh coat of paint. Contact your Tigard interior painting contractor to pick the perfect paint for your newly bare walls!
Contact Us Today
If you are looking for an experienced interior painting contractor in the Portland Metro area, please call 503-505-4091, or complete our online request form.