Key Things to Look for When Shopping for an Office Painting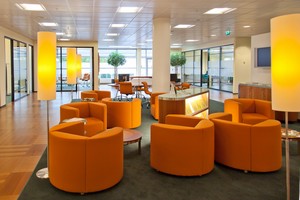 What makes a successful business? A great workplace, of course. After all, a great workplace will provide a number of great benefits. To keep your workplace in the best and best-looking condition, you need to invest in professional office painting services every now and then. With professional office painting work, you can enjoy a number of benefits:
Better customer retention
More productive employees
A fresher-smelling workplace
Of course, when it comes time to get your Tigard office space painted, you don't need to settle for just any work. You need to make sure you're putting your money into the best work so that you can enjoy the best success. How can you make sure you're getting the best work? Simple: You can make sure you know just what to look for in your painting!
Make Sure You Get an Estimate Before the Work Starts
A business is made to generate income. Since generating income involves saving money as well as making it, you'll want to be a smart shopper when it comes to your office painting. So, make sure you're getting an accurate job estimate before committing to a painting company.
Paint Quality
You won't be able to enjoy the qualities that an office painting can bring out if you opt to get less than the best quality paints for the job. After all, by settling for low-quality paint products, you could soon notice a number of unsightly problems in your office:
Short paint lifespan
Low color quality
Peeling and bubbling in no time
Variety of Services Offered
It costs more to hire multiple companies to handle a variety of services than it would to hire one company to handle that work. So, when shopping for a painting company, make sure you're hiring one that can provide interior, exterior, trim, and other paint jobs.
Get All of This and More with Our Tigard Office Painters
So, you know what to look for -- but do you know who to get all of that from? Of course you do: none other than Mountain Painting Company! Our experienced painters in Tigard offer nothing short of the highest-quality work that will get your office space looking its best to help your employees working their absolute best. Call us today if you're ready to get your office looking fresh and functioning its best.
Contact Us Today
If you are looking for Painting tips from a Painter in Tigard and the surrounding areas, then please call 503-505-4091, or complete our online request form.