What You Need to Know About Deck Staining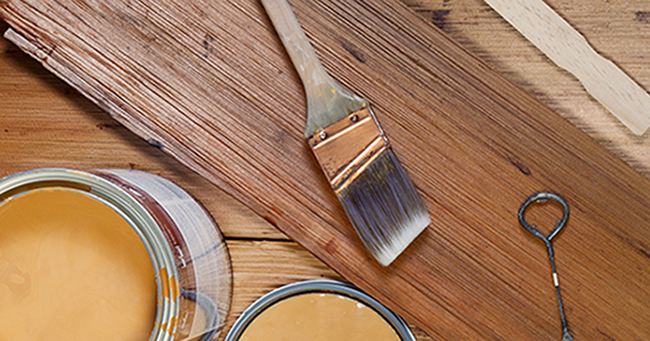 Whether you use your deck to spend time with your family, host barbecues, or enjoy the outdoors, proper deck staining and maintenance are necessary to ensure that your deck remains in great condition regardless of weather conditions and regular wear and tear. If you are installing a new deck or you want to update your existing one, hire a trusted Newberg painter to address your deck staining needs.
Deck Staining Tips
Before committing to a stain color, apply the stain to a small section of your deck to ensure that you are pleased with the finished result.
Before staining your deck yourself or hiring a painter to stain it, inspect your deck for any warped or broken wood, broken screws, or exposed nails. Make sure to repair or replace these imperfections prior to your deck staining.
Make sure to clean your deck thoroughly before staining. Remove all mold, mildew, dirt, and algae to ensure that the stain will adhere to the wood properly. Wait at least 24 hours after cleaning your deck to apply the wood stain.
Wood stain requires 24 to 48 hours to dry completely. The time needed depends on your climate's temperature and level of humidity. If rain is in the forecast for the next 12 to 24 hours, wait until the weather is clear to apply the stain.
How to Maintain Your Stain
As a general rule, if your deck is still repelling water, deck refinishing isn't necessary. However, if you notice that natural elements, such as sunlight, rain, and mold, have damaged your deck, cleaning the wood and hiring a painter to apply another layer of stain is recommended. Deck staining not only makes your deck look good but also protects it from sun and moisture damage. Hire an experienced Newberg painter at Mountain Painting Company to ensure that your deck is stained properly so that it lasts for years to come.
Contact Us Today
If you are looking for Painting tips from a Painter in Tigard and the surrounding areas then please call 503-505-4091, or complete our online request form.