Why Routine Staining Work Is Good for Your Deck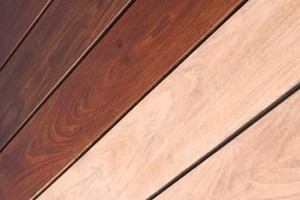 One of the best additions you can add to your home in the Portland area is a deck. After all, a deck provides a beautiful, relaxing outdoor space to entertain friends or simply unwind after another long day. In addition to that excellent quality, a deck also has a number of other benefits for you to enjoy. Just a few of the great benefits you'll enjoy thanks to a deck include the following:
Higher property value
More usable space on your property
Better quality of relaxation at home
Improved curb appeal
Of course, you won't be able to enjoy these benefits very much at all if your deck goes to pot—which is very well could since it remains exposed to the elements at all times. While you can't do anything to get your deck out of the elements, you can take steps to protect it from them. A great way to do that is to get routine deck staining work done. This work will help you enjoy your deck to the fullest thanks to the many benefits it has to offer:
Your Deck Will Continue Looking like New
A beautiful deck can significantly increase your home's resale value and curb appeal, allowing you to sell your home quickly and profitably should you decide to do so. So, by maintaining your deck's appearance with routine staining work, you'll be set to put your home on the market whenever you're ready to do so.
This Service Extend the Service Life of Your Deck
A deck is a costly installation, so you'll want to ensure you get plenty of decades' worth of use out of yours. So, you need to keep it protected from the elements, and a great way to do that is to get routine staining work done. This work will ensure your deck remains safe from these damaging elements:
Termites
Water damage
Mold and algae growths
Your Deck Will Remain a Safe Place to Relax
To fully enjoy the time you'll spend on your deck, you need to make sure it's a safe place to be. You can maintain the best possible safety on your deck by getting staining work handled on a regular basis. This work will remove harmful mold growths and ensure your deck's structure is sound.
Call Mountain Painting for Quality Deck-Staining Work
To enjoy the great protective benefits that a deck staining has to offer, you need to get that work handled by an experienced team of painters. That's why you need to look to Mountain Painting Company for all your deck staining needs. We'll provide quick work and unbeatable results that will keep your deck looking great and standing strong for many, many years to come.
Contact Us Today
If you are looking for Painting tips from a Painter in Tigard and the surrounding areas, then please call 503-505-4091, or complete our online request form.