Should You Pressure Wash Your Fence?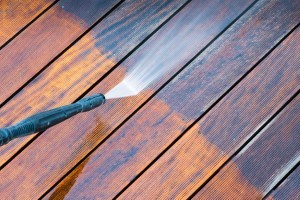 Your fence has to endure many environmental factors, such as pests, mold, rot, and severe weather, so your painter may recommend that you schedule pressure washing services to improve the appearance of your Laurelhurst home and property. Cleaning your fence periodically is a part of regular maintenance, and it's the surest way to keep your fence in good condition for years to come.
Maintaining Your Home's Exterior
Layers of dirt and mildew accumulate on your fence over time, and the longer this grime stays on your fence, the harder cleaning the fence will be. This residue isn't just unsightly. It harms your fence and affects its strength and longevity negatively. If you plan to repaint or restain your fence, pressure washing is necessary to clean it effectively.
Raising Your Home's Resale Value
Homes with decrepit fences are never looked upon fondly, especially when these homes are on the market. If you're planning to sell your house soon, remodeling the inside of your home can often take precedence over preparing your home's exterior, but you shouldn't underestimate the power of pressure washing your fence to boost your property value. Curb appeal is important even if you're not planning to sell your home in the near future. Before you hire a painter to pressure wash your fence, make sure to check for damage and perform the appropriate repairs. If all your fence needs is a good cleaning, then pressure washing is the best solution.
Pressure Washing Different Fence Materials
Pressure washing can affect fence materials differently, so you should consult with your painter before pressure washing your fence to make sure that it won't be damaged. Pressure-treated lumber is a popular fence material because it resists insects, rot, and moisture, and its appearance and life span will benefit from an annual pressure washing. Redwood and cedar fences endure severe weather and sunlight exposure, and they should also be pressure washed once a year. Fences made of plastic, vinyl, and composite materials are rot resistant, and pressure washing them isn't necessary. However, if homeowners want to improve the appearance of their non-wood fences, then pressure washing is a good option.
If you haven't cleaned the fence surrounding your Laurelhurst home in over a year, consider scheduling pressure washing services from a reputable painter at Mountain Painting Company.
Contact Us Today
If you're looking for an experienced pressure washing contractor in the Portland Metro area, please call 503-505-4091, or complete our online request form.